Whether for your desktop or notebook, get to know the mice with the best cost-benefit ratio on the market for this beginning of the year.
Wire and cables strewn across the table are a vision of the past. Modern offices are betting on wireless devices and accessories. In the case of wireless mice, the options available on the market are even better than wired ones.
This is the case with Microsoft's complete line of wireless mice. The company responsible for the Windows operating system is also widely recognized as one of the leading manufacturers of mice for business use.
The company's wireless models are available in multiple colours and bet on differentiated design and comfortable ergonomics as their main differentials. In this article, we've listed the top five wireless mouse models you can buy in 2019.
1. Microsoft Bluetooth Mobile 3600 Wireless Mouse
With its compact design, the Microsoft Bluetooth Mobile 3600 wireless mouse is one of the most interesting options for those who use notebooks on a daily basis. It features a four-way scroll wheel and BlueTrack technology, which combines the power of optical technology with laser precision.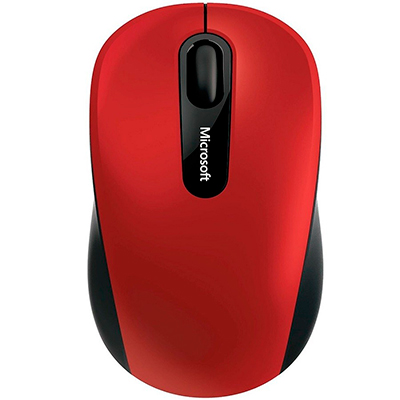 Another great advantage is that its design is ambidextrous, that is, it can be used by right- and left-handed people without major problems. Its energy is powered by an alkaline AA battery – and it can last up to twelve months, which means a lot of savings. Available in red, blue and black.
2. Microsoft Sculpt Ergonomic Wireless Mouse
For those who do not give up what is most modern in terms of design, Sculpt Ergonomic is one of the most complete choices that Microsoft offers. Its construction makes it easy to maintain the natural posture of the hand and wrist. This is thanks to the angle and height of the mouse and a groove in the thumb.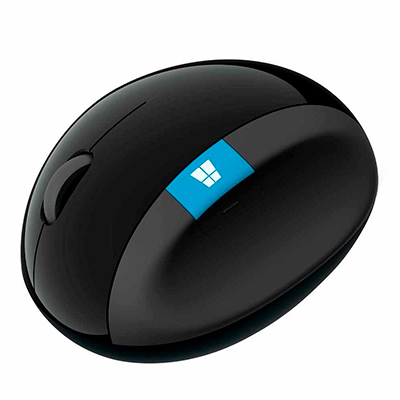 Among its features, the highlight for the Windows button, which allows access to the Start menu with a single touch and the Back button, to speed up navigation. It runs on two AA alkaline batteries and has a three-year warranty.
3. Microsoft Designer Bluetooth wireless mouse
Using Bluetooth Smart technology, the Microsoft Designer Bluetooth wireless mouse connects easily and quickly to your devices. Ultra-thin, its design is designed to be used in either hand without causing any discomfort.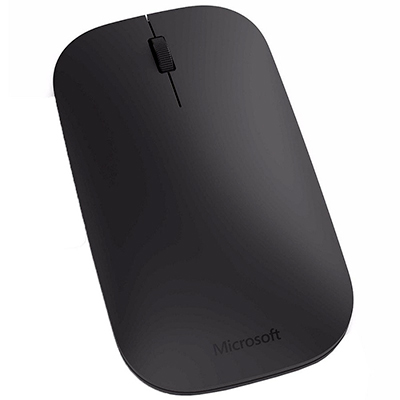 Compatible with Windows, Mac OS and Android operating systems, this model weighs just under 150 grams and is powered by two AAA alkaline batteries. The product warranty is also three years and it is only available in black.
4. Microsoft Wireless Mobile 1850 wireless mouse
This is the classic Microsoft model. The company's standard wireless mouse is considered one of the most cost-effective options on the market, as it combines a low price with a compact design that fits easily in your hands and allows you to keep it connected to the device even when you're not using the accessory. .
Ambidextrous in style, it uses an AA alkaline battery (included) and, according to the manufacturer, the battery life in use can be up to six months. The manufacturer also offers a three-year limited warranty on the product.
5. Microsoft Wireless Mouse 3500
Closing our list, we also indicate the 3500 model, available only in black. With a sturdier finish, it has an ambidextrous design and is powered by a type AA alkaline battery. The usability, according to the manufacturer, is up to eight months.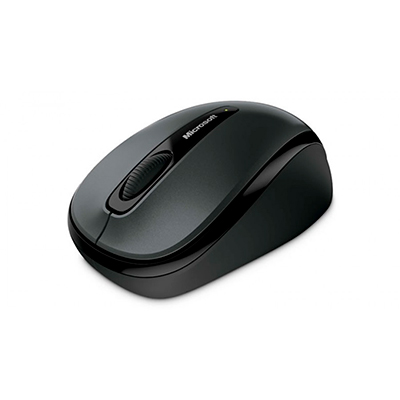 In addition, the Microsoft 3500 wireless mouse has three customizable buttons and is clocked at 2.4GHz. Compatible with major operating systems, the model carries a manufacturer's warranty for up to three years.